Moe's hungry! He just woke up and his stomach wants food. But later in the day it isn't just his stomach that needs to be satisfied. Moe discovers that his mouth and heart are hungry, too. How can that be?
Craving Change® Book for Kids and Adults Who Influence Them
Since 2008, the Craving Change program has been helping adults who struggle to make positive, long-term changes to their eating habits. We now have a resource that addresses our 'relationship with food' at an early age.
This delightful, illustrated story follows Moe on a typical day as he discovers that he has three different kinds of 'hunger'. Click here to see samples pages of the story.
A four-page appendix provides parents, caregivers and educators with an explanation of the simple eating self-awareness technique introduced in the story. The appendix includes suggested responses for each of the three kinds of 'hunger'. These tips and additional free, downloadable activity sheets and handouts can be used to help children develop a positive and healthy relationship with food.
Check out a sample of a downloadable handout
This book was written in partnership with the Centre for Healthy Active Living at the Children's Hospital of Eastern Ontario.
Financial support was provided by the Dietitians of Canada DOC Network.
BOOK DETAILS
Genre: Life Skills for Children
Age: 4 to 10 years
Description:
Laminated, 8″ x 8″ soft cover
32 colorfully illustrated pages
Includes 4-page appendix for parents and caregivers
Provides online access to downloadable resources/ handouts
Also includes stickers!
Price: $11.95 plus $4.95 shipping anywhere in the USA!
Buy in bulk and save! 5 books for $50.00 (plus shipping)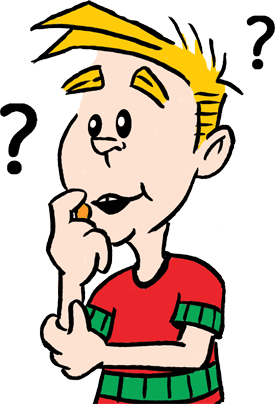 More Resources!
Here's where you can register for the free, downloadable handouts. You will receive an email with links to the six fun and informative resources. The activity sheets and handouts can be used on their own or as a supplement to the book.
Educators are encouraged to download the free Companion Guide to the book that can also be accessed by clicking on the button below.
Why did we write a book for kids?
There are two answers to this question.
First, we wanted to have valuable information from the Craving Change program available directly to the general public. The full Craving Change program, including resources and online training, is designed exclusively for regulated health care providers to use in their practice with individuals or groups. Although there are over 2500 licensed Craving Change providers across Canada, not everyone has access to their services.
Secondly, we feel strongly that introducing concepts from the Craving Change program at an early age will help children develop lifelong, positive eating habits. By far, the most popular eating self-awareness technique in the adult Craving Change program is to ask the question, 'Is this stomach, mouth or heart hunger?®' The answer helps you discover why you're eating or thinking about food. This simple technique can be learned by young children. They can also learn to satisfy each kind of 'hunger' in a way that promotes the development of a healthy relationship with food and eating.
We know that you'll enjoy having 'kinds of hunger' conversations with your child!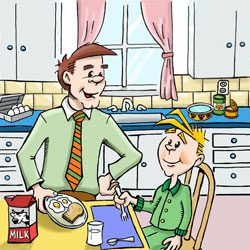 Buy your copy today